Home
Published: Monday, 30 October 2017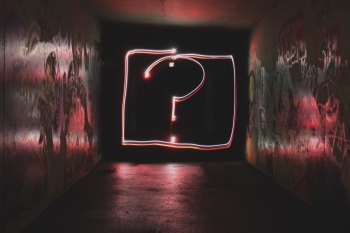 One of the most common mistakes a board makes when creating a nonprofit organization is making a poor choice for their organization name. When you setup your nonprofit organization, you can choose to name the organization after yourself, or your city/town, or some "cute" name that might seem hip at the moment.

But if you want to make a lasting impact, it's important to choose a name that reflects your organization and its purposes.  

So for example, if your organization will be providing out-of-school-time computer training for at-risk youth in Missouri, which name do you think would be best: Missouri Computer Foundation or Kidz and Computers?

Which name immediately represents what you do and to whom, to readers?  Most likely you picked Kidz and Computers, and you'd be right.

Additionally, a "foundation" is normally an organization that grants funds to nonprofit organizations, so you should really stay away from using "Foundation" in your name.

For more information on organization naming conventions, comment below or give us a call: 865.332.2356.



Published: Saturday, 28 October 2017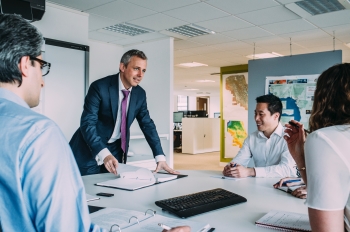 Setting up your own nonprofit organization (tax-exempt corporation…but we'll just call it a nonprofit or nonprofit for the purposes of this article) isn't as easy as one would think.  There are requirements by both your state and the federal agencies, to which you must adhere, or you won't get approved, or worse: your organization will not operate properly.
Read more: What are some common mistakes people make when first setting up their nonprofit organization?
Published: Monday, 16 October 2017
No – absolutely not. You don't "have" to market your nonprofit organization. But you should…

Why you ask? Ask yourself these questions:
Who knows about our organization?
Who is our target market?
How does our target market find out about our organization?
How does our target market find out about our services?
How do we get or ask for donations or other forms of funding?
Exactly! If your target market doesn't even know about your organization, what your services or products are and where to find them – maybe you need to do some marketing.

If you aren't getting any donations or grant funding or other forms of financial support – maybe you need to do some marketing.

Unless you've received a huge grant that will allow your organization to support itself, chances are you need funding, either through donations, corporate sponsors or grants.  And until you develop your brand, you can't really get your name "out there" to the community effectively.  Until you get your name out there, you won't get the funding you need to properly organize and manage your programs.

As you can see, it's important to make sure that brand development and marketing are part of your organization's developmental process.  Check back later in the week for Suggestions on Brand Development for a Nonprofit Organization and then Nonprofit Marketing!

Until then, if you have any questions, feel free to comment below!
Published: Wednesday, 11 October 2017
When people think about forming a "nonprofit" - hoping they'll obtain grant funding - they don't realize that in order to "qualify" for grant funding, they need to be formally recognized as a federally tax-exempt, nonprofit corporation. It's the moniker "nonprofit" that can be confusing; in fact it's not quite accurate: "tax-exempt" is the proper terminology.
In reality, tax-exempt organizations are actually allowed to make a profit!  What's important to remember is the IRS looks at where that profit (the money your organization earns) comes from and where it's used, when managing a "nonprofit" organization.  Nonprofits do not pay federal income tax on funds that are obtained from legitimate sources and which are to be used for their stated programs: for example grant funding.
 
Additionally - you'll need to check to be sure, but most states will exempt an organization from income taxes, sales taxes, property taxes, and more, but in most states you will need to request such exemptions.
Read more: Q: Does our Nonprofit Organization have to pay taxes?