Home
Published: Sunday, 03 January 2016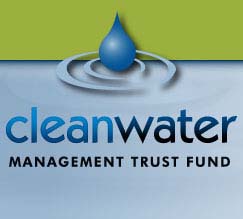 Administered under the Department of Natural and Cultural Resources, the Clean Water Management Trust Fund recently approved a new round of grants totaling more than $19 million in North Caroline. These funds will help cover 50 projects in 30 counties!
According to the News Observer, this "...source of conservation funding continues to protect streams, greenways and other projects across the state – from elk habitat in the mountains to a historic battlefield in the Triangle – although with far less money than it had a few years ago..." Sounds like the folks in North Carolina are doing what they can to preserve our history and natural resources.
Please read more about these projects on the News Observer. Great article!
Published: Sunday, 03 January 2016
According to the Mohave Daily News, a public meeting has been set to allocate CDBG funds recently received by the county.
Mohave County is expected to receive At least $357,628 in federal Community Development Block Grant funds will be available for county projects. The federal funds come from the Arizona Department of Housing Regional Account.
Funds could be used for public infrastructure projects, such as water, wastewater or street repairs. Funds may also be used for community facilities such as parks, health clinics, libraries and senior and youth centers, according to county grants coordination specialist, Barbara Blythe.
Other potential projects include: owner-occupied housing, vans for transporting the disabled, equipment or starting a job training program; economic development projects such as loans to businesses to create new jobs, buying land to expand an existing business or micro-enterprise development.
Published: Thursday, 17 December 2015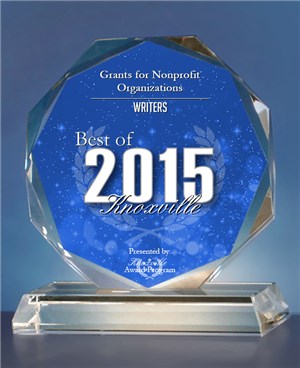 Our company was honored to once again receive this year's "Best of Knoxville Award" in the Writers category by the Knoxville Award Program. "It's such an honor to serve the local community of Knoxville, TN, as well as other communities across the nation. Our primary goal is always to help others by uplifting their nonprofit organizations, getting them started and working, so they may serve their own communities" said owner, Travis Belcher, stating further "To be honored for doing the work we love is just a bonus. Thank you for the nomination and Award!"
Press Release
FOR IMMEDIATE RELEASE
Grants for Nonprofit Organizations Receives 2015 Best of Knoxville Award
Knoxville Award Program Honors the Achievement
KNOXVILLE, TN December 10, 2015 -- Grants for Nonprofit Organizations has been selected for the 2015 Best of Knoxville Award in the Writers category by the Knoxville Award Program.
Each year, the Knoxville Award Program identifies companies that we believe have achieved exceptional marketing success in their local community and business category. These are local companies that enhance the positive image of small business through service to their customers and our community. These exceptional companies help make the Knoxville area a great place to live, work and play.
Various sources of information were gathered and analyzed to choose the winners in each category. The 2015 Knoxville Award Program focuses on quality, not quantity. Winners are determined based on the information gathered both internally by the Knoxville Award Program and data provided by third parties.
Read more: Grants for Nonprofit Organizations Receives 2015 Best of Knoxville Award
Published: Friday, 04 December 2015

The Ralph & Virginia Mullin Foundation makes small grants to unincorporated entities, foundations and organizations who provide services to benefit animals, so they can pay the fees required to get incorporated and obtain their 501(c)(3) status. The condition is, if an organization receives one of these grants, "it MUST use the money to pay those related costs." CLICK HERE for more information: Ralph & Virginia Mullin Foundation.