Home
Published: Tuesday, 21 October 2014
If When you transform your dream of helping people into a charitable organization, not only will you be helping people, but the income your organization any nonprofit activities will be exempt from federal income tax. Additionally, depending on your organization and the services/programs offered, you'll be eligible for the following:
Exemptions from county real and personal property taxes;
Tax-deductible donations;
Lower postal rates on third-class bulk mailing;
Cheaper advertising rates;
Ability to air free radio and television public service announcements (PSAs) and;
Numerous other benefits!
Our company has been around since 1988. We have a 100% SUCCESS RATIO in helping our clients form their Charitable, Nonprofit, tax-exempt organizations! We can help you form your tax-exempt, charitable organization too! CALL TODAY FOR A FREE QUOTE: 415.234.6600.
Published: Wednesday, 31 December 2014
The Chronicle of Philanthropy says that according to Pittsburgh Tribune-Review, in an article entitled, Statistics Show Nonprofit Sector a Major Player in Job Market, "Charitable organizations accounted for more than 10 percent of U.S. employment in 2012 and trailed only the retail and manufacturing industries as a private-sector provider of jobs."
This is incredibly good news, given the decline in our job market during this recession. Wojtek Sokolowski, a Johns Hopkins University researcher, who worked with the federal Bureau of Labor Statistics to compile the first-of-its-kind examination on the economic impact of 501(c)(3) groups and subsequent statistics, said: "They behave differently than for-profits" and "That's an important message, not just to nonprofit people but to everyone who is interested in job creation and how the economy works."
Read more: Nonprofit Sector a Major Player in Job Market According to Statistics
Published: Monday, 29 December 2014
If you're thinking of donating to your favorite charity this year, CharityNavigator.org has the following Top 10 Best Practices of Savvy Donors list you might want to read first! Charity Navigator is America's premier independent charity evaluator. Click on the logo to find a charity you can trust, but keep in mind not ALL good, reputable charities are listed, so you might not find yours on the list. (If you don't, follow the suggestions below, and perhaps suggest to your charity that they add themselves to Charity Navigator.
Published: Tuesday, 16 December 2014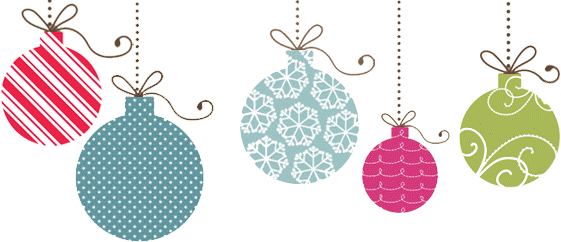 The following is a holiday message from AVANCE; they are definitely an organization that works hard to help others. Please be sure to visit their website here and consider donating!
Happy Holidays
As Christmas approaches, we ask that you remember AVANCE in your holiday planning. AVANCE has a successful 40-year history of helping parents break the cycle of abuse and poverty through two-generation parenting programs, home visits and family support.